Mission
We're on a mission to push the boundaries of what WooCommerce can do with innovative, custom plugin and development solutions that empower businesses to make ecommerce better for everyone.
Philosophy
Three core values define our company and development philosophy:
Rapid Development
We take an agile approach to plugin development, initially building a Minimal Viable Product (MVP) that can be released rapidly and evolved collaboratively. This reduces your time to market, getting you online and selling faster.
Risk Reduction
Our clients enjoy a collaborative approach that encourages feedback early on in the development process. A shorter time to market means sales start today and not tomorrow, allowing you to pivot your business where necessary.
Client Communication
We value client feedback and seek it early on and during each step of the development process. This ensures the solution we build for you includes all the features your customers need and will use, and that you are thrilled with the outcome.
Request a quote
From the Founder
If two decades working on global ecommerce projects has taught us anything, it's that WooCommerce is the best platform for your online business.

Launched in 2014, Progressus.io specializes in WooCommerce plugin development, complex integrations, full website builds, and custom solutions.


After starting my career at Hewlett-Packard as a programmer working on global ecommerce projects, and later working at Vistaprint helping to optimize billions of dollars in conversions, I noticed something: programmers and business people were always misunderstanding each other. All too often, programmers were solving the wrong problems because they didn't understand the underlying business issues.

So I went back to school and completed an MBA with one goal in mind: I wanted to understand the business world so I could communicate more effectively with business people, understand their problems, and build software that bridged the gap.

In 2008, I was introduced to WooCommerce and recognized the opportunity to build a business immersed in developing truly custom ecommerce solutions — solutions that could help anyone sell online using this powerful framework.

Ten years later, Progressus.io has built valuable WooCommerce solutions for some of the world's biggest companies. I'm proud to say that the quality of our work and the relationships we build drives repeat and referral business. There is no better measure of success.

Our commitment to WooCommerce and the open source community doesn't stop when we clock off. We are leaders in WooCommerce, dedicated to growing a vibrant WordPress community through running Meetups and events, and supporting developer growth and education.

We know WooCommerce and you know your business better than we ever can. Together, we can create something epic. Let's build a relationship based on collaboration, technical superiority, and pushing the boundaries of what WooCommerce can do.

If that sounds good to you, get in touch.
Shadi Manna
Founder of Progressus.io
Our Team
Our team reflects some of the best and brightest talent working with WooCommerce.
Shadi Manna
Founder/WooExpert
A WooCommerce Meetup organizer and WordPress enthusiast, when he is not coding or reading you can typically find him on the basketball court at the edge of the 3-point line.
Before working on his on ventures, Shadi worked for Fortune 100 companies such as Vistaprint and Hewlett Packard. His global outlook and cliental is a reflection of having lived in various countries throughout Europe, the Middle East, and the United States. He's fluent in four languages, English, Spanish, Arabic, Hebrew, and some British Sign Language, of course that's not counting programming languages.
Luthfi Bintoro
WooCommerce Developer
Luthfi has extensive experience in developing web applications using the following technologies: PHP, SQL, HTML5, CSS, Javascript and jQuery.
In recent years he has focused his efforts on studying the WooCommerce codebase in order to customise any aspect of it.
He was engaged in many web projects in both as an employee and as a freelance developer before joining the Progressus team fulltime. He was also one of the Elite Author in Envato.
Anke Van Reeth
Senior Designer
Anke is a Belgian designer and developer with over 10 years of experience with WordPress. She has worked in several agencies and with a multitude of clients within Europe.
Anke has a nack for brand identity and user experience. She's skilled with Photoshop and Sketch, has strong Front End development skills and is always open to learn new technologies. She currently lives in Sicily with her Italian partner and two kids.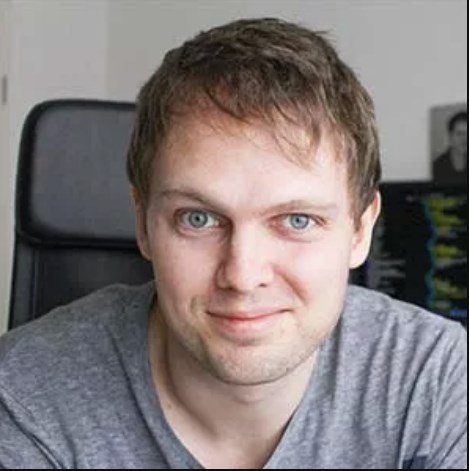 DUSTIN PARKER
Full-stack Developer
Dustin is a full-stack developer with a passion for problem-solving and coding web applications. As a freelancer for the past decade, he's had the opportunity to work with several PHP-based platforms/frameworks and has done extensive work in the area of WordPress plugin and theme development.
When not at the keyboard he enjoys spending time with his wife and kids, studying his Bible, working with his hands, Freeletics, playing sports, roasting/drinking fresh coffee, playing guitar and a lot of other things... if he can find the time.
PABLO CORTÉS
Account Manager
Graduated at Faculty of Social Sciences in Alicante, with an Advertisement and Marketing degree. 12 years experience with WordPress and all its addons and plugins.
Main objective to help Progressus managing their clients which Websites are built under WordPress structure, and make sure that quality and performance are always at the highest level. My fundamental principle is an individual and creative approach to every project and hard work to get the project done.
Jenni McKinnon
Content Manager
As a self-described WordPress nerd, Jenni wonders if her enthusiasm for WordPress and writing borders on the annoying or if it's just quirky. Is it quirky to want to edit nearly every sign she passes by? She thinks so. Either way, she's been copywriting, digital marketing and web developing for over 20 years, and nearly as long for WordPress.

When not obsessing over words, she enjoys kick boxing, petrichor – both the scent and the word – and apparently obsessing over words.