Our Team
---
Our team reflects some of the best and brightest talent working with WooCommerce.
Shadi Manna
Founder
A WooCommerce Meetup organizer and WordPress enthusiast, when he is not coding or reading you can typically find him on the basketball court at the edge of the 3-point line.
Before working on his on ventures, Shadi worked for Fortune 100 companies such as Vistaprint and Hewlett Packard. His global outlook and cliental is a reflection of having lived in various countries throughout Europe, the Middle East, and the United States. He's fluent in four languages, English, Spanish, Arabic, Hebrew, and some British Sign Language, of course that's not counting programming languages.
Luthfi Bintoro
WooCommerce Developer
Luthfi has extensive experience in developing web applications using the following technologies: PHP, SQL, HTML5, CSS, Javascript and jQuery. In recent years he has focused his efforts on studying the WooCommerce codebase in order to customise any aspect of it.
He was engaged in many web projects in both as an employee and as a freelance developer before joining the Progressus team fulltime. He was also one of the Elite Author in Envato.
Anke Van Reeth
Senior Designer
Anke is a Belgian designer and developer with over 10 years of experience with WordPress.
She has worked in several agencies and with a multitude of clients within Europe. Anke has a nack for brand identity and user experience.
She's skilled with Photoshop and Sketch, has strong Front End development skills and is always open to learn new technologies. She currently lives in Sicily with her Italian partner and two kids.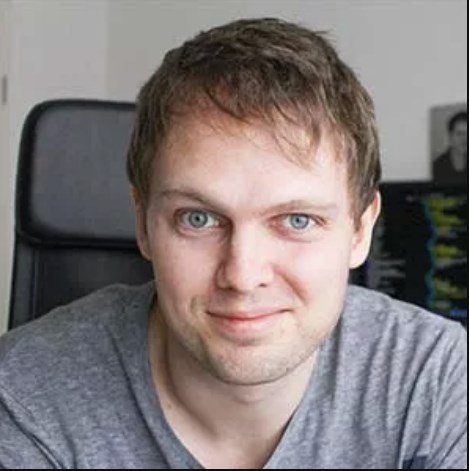 Dustin Parker
Full-stack Developer
Dustin is a full-stack developer with a passion for problem-solving and coding web applications. As a freelancer for the past decade, he's had the opportunity to work with several PHP-based platforms/frameworks and has done extensive work in the area of WordPress plugin and theme development.
When not at the keyboard he enjoys spending time with his wife and kids, studying his Bible, working with his hands, Freeletics, playing sports, roasting/drinking fresh coffee, playing guitar and a lot of other things… if he can find the time.
Bartosz
Full-stack Developer
Self-learner, self-starter. Specializes in building CMS and eCommerce web applications, primarily on WordPress and WooCommerce platforms. He has eight years of experience working in remote international teams creating web products for startups and enterprise businesses. He has experience in design, development, and agile methods to build software.
In private, husband, father, pet lover. Melomaniac, always with headphones on the ears. In his free time, Bartosz enjoys long walks in nature.
Abdalsalaam Halawa
Woocommerce Developer
13 years ago Abdalsalaam was thrilled when he successfully created his first website using WordPress and since that day he has dedicated his time to developing custom themes and plugins for WordPress. For the past 3 years he has specialized in WooCommerce development and customizations.
In his free time Abdalsalaam enjoys spending time out in nature with friends, but when at home his main hobby is gaming.
Saleem Summour
WordPress & WooCommerce Developer
With over a decade of experience as a skilled web developer, my expertise lies in WordPress and WooCommerce. I excel in managing themes, page builders, and creating custom themes and plugins from scratch. Throughout my freelancing career, I have successfully developed numerous websites while collaborating with a diverse range of clients. As an entrepreneur involved in multiple startups, I am passionate about merging technology and business to create innovative solutions that drive success
Beyond my professional pursuits, I also enjoy leisure activities such as playing chess, swimming, and cooking during my limited free time. I take pride in my roles as a devoted son, husband, and friend, and I aspire to be an exceptional father in the future
Paula Fernández
Project Manager
Paula is a business management student with a passion for project management and design. With experience in both fields, she possesses a solid foundation that sets her apart. Paula's thirst for knowledge is evident as she constantly seeks to expand her understanding of project management and the technical aspects associated with it. This drive to learn enables her to effectively manage projects in a successful manner, incorporating the latest methodologies and techniques.
In her free time, Paula loves to travel and explore new places. By immersing herself in different cultures and environments, she broadens her horizons and gains fresh perspectives. This adventurous spirit fosters her adaptability and open-mindedness, qualities that contribute to her success in managing diverse projects.
Jenni McKinnon
Content Manager
As a self-described WordPress nerd, Jenni wonders if her enthusiasm for WordPress and writing borders on the annoying or if it's just quirky. Is it quirky to want to edit nearly every sign she passes by? She thinks so. Either way, she's been copywriting, digital marketing and web developing for over 20 years, and nearly as long for WordPress.
When not obsessing over words, she enjoys kick boxing, petrichor – both the scent and the word – and apparently obsessing over words.
Chris McEldowney
Head of Business Development and Strategy
Chris is an experienced entrepreneur and eCommerce expert with over 20 years international experience building great products and online marketing strategies. As well as now running his own eCommerce agency, Flat White Digital, Chris works with Progressus in both a business dev, marketing and pm capacity.
Originally from Belfast, where he now lives with his wife and two kids, work and a love of travel has taken him from Japan, to France and back home again via Spain. He started his career translating and eventually running a portfolio of Paris based EU dating sites, before co-founding music social network startup, letsloop.com. Since moving back to Belfast Chris has focused on eCommerce, developing successful growth strategies and sales solutions for over 50 top-performing UK & Ireland online businesses.
Amjed Ibrahim
WordPress Developer
Amjed is a versatile WordPress developer with a passion for crafting seamless digital experiences. With expertise in both frontend and backend development, Amjed brings a holistic approach to creating dynamic and user-friendly websites. His journey in the world of web development has equipped them with the skills to bring your vision to life. Whether it's creating stunning, pixel-perfect designs that captivate your audience or diving deep into the intricacies of WordPress to make your website function flawlessly, Amjed is here to make it happen.
In my leisure time, I enjoy a trio of hobbies that bring both relaxation and satisfaction. These include watching movies and TV series, spending quality moments with friends engaged in conversations, and embarking on barbecue trips. These pastimes provide a delightful contrast to the demands of daily life, offering moments of respite and enjoyment.